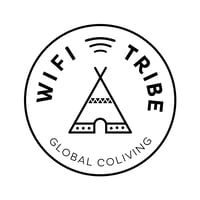 WiFi Tribe Next stop: Canggu, Bali ·
WiFi Tribe
WiFi Tribe

Playa del Carmen, Mexico 🇲🇽
Amenities
Accommodation

Private & Shared rooms

Housing

Apartments

Coworking

Yes
Attendance

15

Capacity

20

Shared room price

$200 / week

or

$800 / month

Private room price

$350 / week

or


$1,400 / month

Minimum stay

2 weeks
Description
**OUR HOME IN MEXICO
**
For one month we are going to live it up along the Caribbean Cost and enjoy the laid back vibe of our new home Playa del Carmen, the trendiest city of Riviera Maya. We will have space for 20 awesome people, staying in spacious, high-quality apartments. They come equipped with good internet, plenty of space for work and play, and a setup that will make you feel comfortable and productive.
**ADVENTURE + THINGS TO DO IN MEXICO
**
Discover Mexico for it's foodie heaven, fascinating culture, incredible nature or to get in touch with the locals. Mexico is an endless adventure doesn't matter if you walk through steaming jungles, climb smoking volcanoes, ride through cactus-strewn desert or snorkel in it's crystal blue waters.
PLAYA DEL CARMEN BEACH
uninterrupted ribbon of milky white sand, lapped by the turquoise Caribbean Sea. Soak up the sun on Playa's white sands
Get Ready to get dirty
It's no surprise that Selvatica is Mexico's number one tourist attraction. Within the park you'll have the opportunity to ride ziplines over the rainforest canopy, go off-roading, quad biking, scuba diving and swimming in a cenote
**Unplug in Tulum **
A breathtaking stretch of sand along Mexico's eastern coast. Come here to relax and recharge your batteries. Eat fish-tacos, do yoga while overlooking the ocean or just enjoy the casual vibe of downtown.
The New Seven Wonders of the World
For over 700 years Chicen Itza has served as a Sacred Mayan site. Visit the UNESCO World Heritage for an easy day trip from Cancun.

Nightlife
If you want to stay up all night partying Playa del Carmen is definitely the place to go, dance in your bikini to the Caribbean sounds or hangout at some cool beach bars. Plus, all music tastes are accounted for and the world's biggest DJs make regular appearances in the many clubs in the close by Cancun.
La Quinta Avenida
Check out Mexicos 5th Avenue, the town's main artery. With a recent influx of art galleries and designer stores this street is bringing a streak of chic, craft stalls, street performers and tasty taco vans which still create a warm Mexican personality.
**
Cozumel**
Rent a scooter and explore the island off the beaten bath. Discover beautiful bays, swim in the turquoise water, snorkel with colourful fish and soak up the captivating scenery along the unforgettable windswept shore.
**
Mexicos Blue Dream
**
Have a swim in one of the most hidden gems mother nature has to offer - the Cenotes. These underwater sinkholes and caves are spread all over the country and you'll able to find around 6000 of them. So choose wisely.