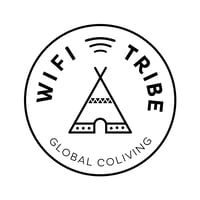 WiFi Tribe Last seen: Publish your listing Portimão, Portugal ·
WiFi Tribe

Bocas del Toro, Panama 🏝🇵🇦
Amenities
Accommodation

Private & Shared rooms

Housing

Apartments

Coworking

Yes
Attendance

15

Capacity

20

Shared room price

$200 / week

or

$800 / month

Private room price

$350 / week

or


$1,400 / month

Minimum stay

2 weeks
Description
OUR HOME IN PANAMA
Combine a laid-back Caribbean attitude with the beautiful natural setting of jungles, forests, mangroves and you get Bocas del Toro, our home for one month. We will have space for 15 awesome people, staying in spacious, high-quality apartments. They come equipped with good internet, plenty of space for work and play, and a setup that will make you feel comfortable and productive.

ADVENTURES + THINGS TO DO IN PANAMA
Panama can be chilled out or as thrilling as you want it to be. Rent a sailboat and explore one island after another, trek through the rainforest or listen to some locals playing the drums. It's a small country, but with a pretty big playground.
LIFE IN THE CARIBBEAN
'Bocas town' is everything you imagine from the idyllic Caribbean island life. It's the place to find that perfect work-life balance of adventure, productivity and relaxation. For just a few dollars, you can escape to remote beaches and snorkeling sites on a 'water taxi'.
SURF THE PACIFIC SWELL
Conquer the Panamanian ocean and enjoy the pacific swell. Due to its wide range of easily accessible great surfing spots for all levels of experience, Bocas del Toro is a carefully guarded secret.
TASTE SOME OF THE BEST COFFEE
Panama is worldy renown for the best coffee in the world and on the same level like Colombia, Peru or Costa Rica. Take a tour through the plantations and find out how it's getting produced. At the end, of course, join for some coffee tasting.
CANOE TO AN EMBER VILLAGE
Take a day trip to an Embera village. Therefore travel up the Chagres river in a dugout canoe, then walk through a rainforest, when you finally meet the Embera tribe. They offer guests traditional food, music, and dancing followed by the chance to buy the tribe's handicrafts or go for a swim under a waterfall.
DIVE INTO NATURE
Listen to the sound of howler monkeys, watch the sloths climbing from one tree to the next, swim with whale sharks, snorkel through the colorful reefs of the Caribbean sea or capture some of the most beautiful birds you've ever seen. Panama has so much to offerfor nature lovers.
CENTRAL AMERICAS FLORIDA
Panama city reminds you of Miami with it's dazzling blue coastline and shimmering skyscrapers. Pedal the coastal green space, explore the Casco or attend an avant-garde performance and you will realize this tropical capital isn't just about salsa: that's just the backbeat.