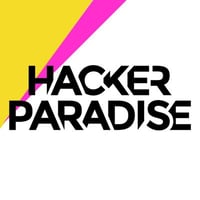 Hacker Paradise Next stop: Cape Town, South Africa ·
Hacker Paradise
Hacker Paradise

Taipei, Taiwan 🥟🇹🇼
Save on trips with Hacker Paradise Book with coupon code "COWORKATIONS100" for an exclusive $100 off
Amenities
Accommodation

Private rooms

Housing

Apartments

Coworking

Yes

SIM card

Yes

Talks

Yes

Workshops

Yes
Attendance

25

Capacity

30

Itinerary

Asia 2019

Shared room price

$375 / week*

or

$1,500 / month

Private room price

$775 / week

or


$2,200 / month

Minimum stay

2 weeks
Description
Come where old meets new, cultures merge, and good food reigns supreme. We ain't talking day old, strip mall chow mein. Get ready to stuff your face with cheap, tasty, and odd food in Taipei. From street food at night markets to weird stuff at themed restaurants, you surely won't be disappointed.
Taipei boasts 5,000 year old palaces alongside some of the newest tech in the world. We'll be partnering with local organizations to get to know some of the coolest things in the works.
Come eat some good food and make some awesome networking connections.