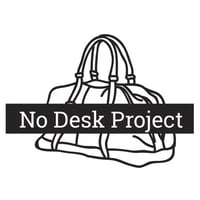 No Desk Project Last seen: Buenos Aires, Argentina ·
No Desk Project
This page is archived and no longer updated: No Desk Project have either closed down or stopped traveling
No Desk Project

Ubud, Bali 🙏🇮🇩
Amenities
Accommodation

Private rooms

Housing

Apartments & Hotels

Coworking

Yes

SIM card

Yes

Workshops

Yes
Capacity

20

Down payment

$250

Price

$625 / week

or


$2,800 / month

Minimum stay

4 weeks
Description
Bali is more than a place; it's a state of mind. A gorgeous island in the Indonesian archipelago, Bali is known for its dense forests, volcanic mountains, cascades of rice fields, beaches, coral reefs, and its rich culture. There was a time when everybody in Bali was an artist, every day was a festival of mystical dance performances and storytelling. Guess what? Not much has changed. Come and see for yourself.
In our month in Bali you can be sure to top up your Zen, as well as your tan, as you continue to work remotely. We will be staying in private villas in the town of Ubud, the cultural heart of Bali, and work at a coworking space where entrepreneurs, remote workers, creators, and storytellers come together to work, mingle, and play. But this is not about work alone; we believe in striking that right balance between work + wellness + adventure. We not just ensure you have the right environment to conduct your business, but also support you in your daily practice of yoga and meditation under the guidance of experts.
Claim this listing
Own or manage this coworkation? Claim your listing to update your profile, manage your trips and respond to your reviews.
Claim your listing