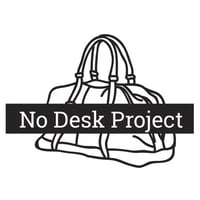 No Desk Project Last seen: Publish your listing Buenos Aires, Argentina ·
No Desk Project
Amenities
Accommodation

Private rooms

Housing

Apartments & Hotels

Coworking

Yes
Capacity

20

Down payment

$250

Price

$625 / week

or


$2,500 / month

Minimum stay

4 weeks
Description
We live in accelerated times with change as the new constant. Digital technology is transforming our world, our work, and our lives in fundamental ways. An increasing number of people are moving away from the 9-to-5 desk jobs to remote and freelance gigs, and the number of digital nomads is expected to touch 1 billion by 2035.
This is a key inflection point in our lives and we, at No Desk Project, want to leverage this digital revolution to lead a human revolution. One that transforms human lives by providing opportunities for individuals and businesses to redefine themselves by combining work and travel in transformative ways.
We want to lead remote workers to combine their work-lives with rich, immersive experiences that are transformative and lead to lifestyle changes. You are cordially invited to join this #nodeskrevolution for a healthier, happier life.
Life-changing experience!!!

Loris Friedli
Life-changing experience!!!
Write a review
Claim this listing
Own or manage this coworkation? Claim your listing to update your profile, manage your trips and respond to your reviews.
Claim your listing