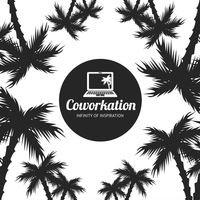 Coworkation Last seen: Publish your listing Barcelona, Spain
Coworkation

Ubud, Bali 🙏🇮🇩
Amenities
Shared room price

$556 / week

or

$2,226 / month*

Private room price

$689 / week

or


$2,756 / month*
Description
BALI, THE LAND OF THE GODS!
INJECTION OF INSPIRATION!
The fusion of working from breathtaking locations, connecting with driven & passionate people, whilst learning from expert facilitators come together to bring your work and life to the next level!
Lush terraced rice fields, looming volcanoes, and fantastic beaches combined with amazingly friendly people and a unique culture that celebrates colourful ceremonies on a regular basis, makes Bali a perfect location for a coworkation! This magical destination exudes peace and serenity and is a perfect place to get into a state of flow and will fill you with inspiration!
Host

Stuart Jones
Coworkation CEO
Claim this listing
Own or manage this coworkation? Claim your listing to update your profile, manage your trips and respond to your reviews.
Claim your listing