Coworkation
This page is archived and no longer updated: Coworkation have either closed down or stopped traveling
Amenities
Accommodation

Shared rooms

Coworking

Yes
Description
Inspiring people in inspiring places doing inspiring things...a coworkation is a work trip to exotic locations designed to enhance creativity and productivity. By getting out of our day-to-day routine our imagination is freed and our paradigms loosened especially when we are in an invigorating environment and when surrounded by like-minded, motivated people.
A coworkation is a pop-up coworking space in exotic locations such as Bali, Croatia, Costa Rica or Thailand where our workspaces are not confined to an office desk. Instead, our temporary 'offices' are ever-changing, unique and stimulating. We work from stunning villas beside infinity pools overlooking the jungle, below waterfalls, lakeside, swim-up bars...or other incredible locations. "Going to the office" has a new meaning!
When coworking and vacation come together the synergies of these two elements are a potent mix! Travel has the ability to bring out the best in us...imagination and motivation can be heightened. At a coworkation we are surrounded by other motivated individuals, with a melting pot of cultures, ideas and perspectives, coming together to create unknown results. A coworkation has the potential to be a perfect innovation incubator.
Who is a coworkation for? Entrepreneurs, freelancers, digital nomads, startups. Location-independent workers. Small teams working on a project. People looking for inspiration.
All in all, a coworkation is a fantastic way of WORKING OUR WAY AROUND THE WORLD!
Host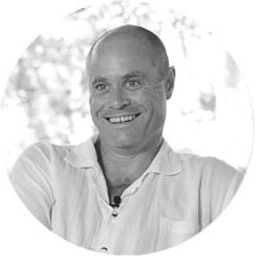 Based on 15 reviews from several other travel websites. This will be replaced by a Coworkations review score once this retreat receives its first review on our site.
Write a review
Claim this listing
Own or manage this retreat? Sign up with a Coworkation account to claim your listing, manage your trips and respond to your reviews.
Claim your listing