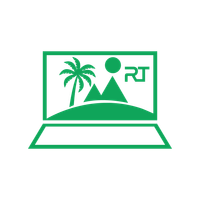 Remote Tribe Last seen: Publish your listing Kerala, India
Remote Tribe

Goa, India 🇮🇳
Amenities
Accommodation

Private & Shared rooms

Coworking

Yes

SIM card

Yes

Talks

Yes
Attendance

20

Capacity

20

Down payment

$1,500

Price

$375 / week*

or

$1,500 / month

Minimum stay

2 weeks
Description
1 month long workation in Goa with co-living spaces close to the beach and co-working spaces close to a party! Daily Yoga and meditation, beach runs, parties, music festivals, massages, adventure sports, deliciously sourced local seafood and it doesn't stop there. So come along and bask in the chill beachy vibe with us. Cool summer drinks on the beach await!
Host

Chirag Sethi
2019
2018
Advertise here 💡️
Do you operate a coliving or coworking space, or sell products aimed at nomads? Advertise here for as little as $100/month.
Advertise here
Claim this listing
Own or manage this coworkation? Claim your listing to update your profile, manage your trips and respond to your reviews.
Claim your listing