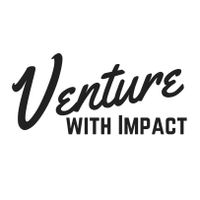 Venture with Impact Last seen: Publish your listing Trujillo, Peru ·
Venture with Impact

Chiang Mai, Thailand 🏮🇹🇭
Amenities
Accommodation

Private rooms

Housing

Apartments

Coworking

Yes

SIM card

Yes

Talks

Yes

Workshops

Yes
Capacity

15

Price

$525 / week*

or


$2,100 / month

Minimum stay

4 weeks
Description
Welcome to Thailand, the gateway to Southeast Asia. Chiang Mai is a unique combination of city bustle and quiet natural escapes, ancient temples and hip cafes, all set amidst stunning scenery.
THE EXPERIENCE
What is it actually like to live in Chiang Mai, Thailand? Where can one month take you? Thailand is all about discovering another speed of life, smiling to everyone you meet, and tasting new flavors every day. Together, our Venturers will dive right into Thai culture with a language and etiquette crash course and tour of Chiang Mai's old city and temples. Throughout the program, we will walk with elephants during a day trip to an ethical sanctuary, learn to cook Thai food like pros on a sustainable farm, and most importantly, experience Thailand more deeply through skills-based volunteering.
Partner Placement
We will match you with a personalized skills-based volunteer opportunity. We match our Venturers with a project based on the needs of our organizations as well as the skills and interests of each participant.
Global Community
You will live, work and travel with a group of diverse remote professionals. Each week, in a group dinner participants have a chance to try a new local flavor, and get to know other participants in the program. We'll discuss our experiences from the week and invite guests from the community to join us.
Cultural Immersion
VWI is your cultural insider. We'll help you dig deeper into the local culture by providing you access to the best local events and by offering trips and activities for the whole group. You will also have the opportunity to learn Portuguese through immersion or through lessons arranged by VWI with a tutor.
Accommodation + Workspace
We make working abroad easy, You will live in 2-3 bedroom apartments with private rooms. You have access to a workspace with high-speed internet. All of our apartments also have high-speed internet, backup internet, and dedicated workspace suited to working from home.
Host

Ann Davis
Claim this listing
Own or manage this coworkation? Claim your listing to update your profile, manage your trips and respond to your reviews.
Claim your listing