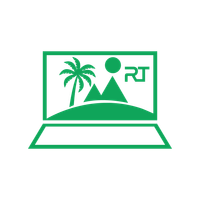 Remote Tribe Last seen: Publish your listing Kerala, India
Remote Tribe
This page is archived and no longer updated: Remote Tribe have either closed down or stopped traveling
Remote Tribe

Chiang Mai, Thailand 🏮🇹🇭
Amenities
Accommodation

Private & Shared rooms

Housing

Apartments

Coworking

Yes

SIM card

Yes

Talks

Yes
Attendance

15

Capacity

20

Down payment

$1,500

Shared room price

$250 / week*

or

$999 / month

Private room price

$375 / week*

or


$1,499 / month

Minimum stay

2 weeks
Description
Month-long workation in Thailand's best city! Live and breathe the culture of Thailand while you socialize and chill with the biggest digital nomadic community in Asia! Daily yoga and meditation, temple tours, elephant sanctuaries, lip smacking street food, cooking classes and a whole lot more. So come join us and lose yourself to find yourself in culturally and spiritually vibrant Chiang Mai!
Host

Chirag Sethi
2019
Advertise here 💡️
Do you operate a coliving or coworking space, or sell products aimed at nomads? Advertise here for as little as $100/month.
Advertise here
2018
Claim this listing
Own or manage this coworkation? Claim your listing to update your profile, manage your trips and respond to your reviews.
Claim your listing