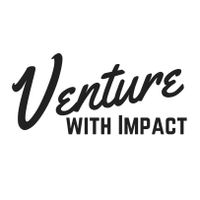 Venture with Impact Last seen: Publish your listing Trujillo, Peru ·
Venture with Impact

Lisbon, Portugal 🇵🇹
Amenities
Accommodation

Private & Shared rooms

Housing

Apartments

Coworking

Yes

Flights

Yes

SIM card

Yes

Talks

Yes

Workshops

Yes
Capacity

12

Shared room price

$740 / week

or

$2,960 / month*

Private room price

$850 / week

or


$2,100 / month

Minimum stay

4 weeks
Description
Spend 5 days in Lisbon this spring (2019) with a group of ambitious professionals. Experience a comprehensive and inspiring career development retreat that includes:
Workshops designed to help you complete a thorough Soul Search to inform a targeted Job Search, as well as a specific focus on developing the proper mindset to make your career passions a reality.

Group sessions to answer questions as you apply the approach to your unique situation as well as opportunities to practice and refine your elevator pitch.

One-on-one private coaching with Maggie Mistal, one of the best known career coaches according to CNN.
Cherish the time in this vibrant city, setting to reflect on past career success and leave with outlined next steps to an ideal career scenario. Feel confident with an articulated approach and supported in finding the new role that matches your career passions and purpose.
Maximum of 12 Participants
Host

Ann Davis
Claim this listing
Own or manage this coworkation? Claim your listing to update your profile, manage your trips and respond to your reviews.
Claim your listing