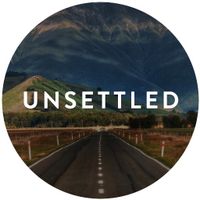 Unsettled Last seen: Publish your listing Medellín, Colombia ·
Unsettled

Marrakech, Morocco 🇲🇦
Amenities
Accommodation

Private rooms

Coworking

Yes

SIM card

Yes

Talks

Yes

Workshops

Yes
Attendance

25

Capacity

30

Price

$550 / week*

or


$2,200 / month

Minimum stay

4 weeks
Description
Unsettled: Marrakech

Nestled at the base of the Atlas Mountains lies Marrakech, or The Red City. A mystical melting pot of cultures, traditions, art and design, Morocco's most famous Imperial City hosts a thriving contrast between ancient and modern life. Located just two hours from the Atlantic coast in the heart of the country, this fiery historic hub is Morocco's pride and joy. There are a thousand and one ways to describe it, yet one word summarizes it all: Inspiring.
This February and March only, we're bringing together 25 people from creative and entrepreneurial backgrounds to live, co-work from, and explore Marrakech together for one month at a time. The Unsettled experience is designed to offer you an intentional break from your routine, and the space to find inspiration, build new relationships, and grow new ideas. A month with Unsettled is about embracing the unknown, and living the best version of yourself with an incredible community of peers while still being productive.
"The Red City"

Red clay architecture against a blue sky and dotted with palm trees - that's Marrakech. Marrakech is actually two cities - the old medina and Gueliz, the new town. Heavily influenced by the west, Gueliz boasts a chic nightlife scene and all the comforts of the European world set against an Arabic backdrop, whereas the ancient medina's tall red walls encompass a fully-function old town still rooted deep in Berber, Arab and Jewish traditions, and its curiosities continue to lure visitors from all corners of the world for generations.
The Community

Creatives. Entrepreneurs. Artists. Freelancers. People going through life or career transitions and asking the big questions. We bring together the intellectually curious who seek to replace routine with adventure, and embrace the unknown. You will share the experience of a lifetime in Marrakech alongside a curated group of peers who hold a wealth of experience far deeper than just their careers, and join a growing community of Unsettled alum spread out over 40 countries around the world.
This retreat is ideal for:
location independent freelancers and consultants
creatives who thrive in movement and change
entrepreneurs and business owners
anyone going through a professional transition or looking for a structured sabbatical