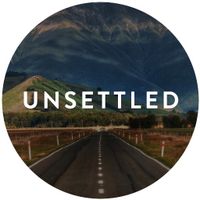 Unsettled Last seen: Publish your listing Medellín, Colombia ·
Amenities
Accommodation

Private rooms

Coworking

No

SIM card

Yes

Talks

Yes

Workshops

Yes
Attendance

25

Capacity

25

Price

$2,300 / week

or


$9,200 / month*

Minimum stay

4 weeks
Description
Our exploration of the Peruvian Amazon will be our biggest and boldest experiment yet. We will embark from the remote town of Puerto Maldonado and venture into the Tambopata National Reserve, a pristine and remote corner of the Amazon in southeastern Peru, skirting the borders of both Brazil and Bolivia. Each day will be filled with rich conversations inspired by boat rides deep into the jungle, nature walks, and adventure activities.
Guiding us will be local experts sharing their lifetime of knowledge of the most lively ecosystem on Earth, opening up the intricacies of this biodiverse jungle and what we can learn from nature's systems. Getting there requires that we journey into one of the most inaccessible rainforests in the world.
This is not a luxury trip. This is an experience. There is also no work component. In fact, look forward to be completely disconnected for most, if not the entire, trip.