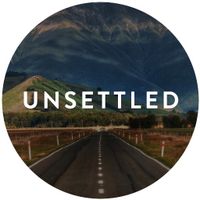 Unsettled Last seen: Publish your listing Medellín, Colombia ·
Unsettled

Lima & The Sacred Valley, Peru 🇵🇪
Amenities
Accommodation

Private rooms

Coworking

Yes

SIM card

Yes

Talks

Yes

Workshops

Yes
Attendance

25

Capacity

30

Price

$750 / week*

or


$3,000 / month
Description
Lima: January 13 - February 5th, 2018
The Sacred Valley: February 5th - February 10th, 2018

Lima is a juxtaposition. It's the merging of ocean and desert. It's city meets beach, demonstrating power and opposition. Wake up at 5am to catch the waves, work in a vast yet 'tranquillo' metropolis and share fast-paced ideas during long conversations over some of the worlds most amazing food and drinks. Unlock a unique balance in South America's secret city. Strip away the clutter and get back to the basics.
Often cited as South America's 'most overlooked' city, Lima is the ultimate cultural destination, combining vibrant city life with chill beach vibes and an ancient spiritual past. The city offers a diverse and growing entrepreneurial community, world-renowned food, deep history and an outdoor-oriented lifestyle.