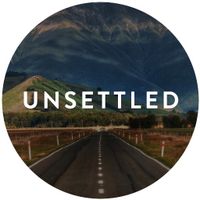 Unsettled Last seen: Publish your listing Medellín, Colombia ·
Unsettled

Lima & Sacred Valley, Peru 🇵🇪
Amenities
Accommodation

Private rooms

Coworking

Yes

SIM card

Yes

Talks

Yes

Workshops

Yes
Attendance

25

Capacity

30

Price

$550 / week*

or


$2,200 / month

Minimum stay

4 weeks
Description
Part 1: Lima. The Sea. The City. The Beginning.
You'll spend your first three weeks coworking from Lima, where you'll have centrally located apartments and a stunning coworking space, a short walk from the sea and the diverse neighborhoods of Lima. You'll soak up the art museums, explore the pre-Incan temple of Huaca Pucllana or bohemian neighborhood of Barranco, and indulge in favorites like ceviche, Tacu Tacu & pachamanca. Come the weekends, you can surf along the cliffs of Lima, go sand boarding in the Huacachina desert, and much, much more.
Part 2: The Sacred Valley. The Andes. The Lost City.
For the fourth and final week in Peru, those seeking more adventure will fly to Cusco to begin our 8 day / 7 night tour of Peru's Sacred Valley. You'll explore famous Inca sites and cultural towns throughout the week, with the peak experience hiking to the top of Machu Picchu. You'll have local guides and Unsettled's team running the show and grounding this experience through workshops that will allow us to reflect on the ancient magic that still lives in the Sacred Valley.