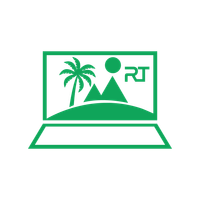 Remote Tribe Last seen: Publish your listing Kerala, India
Remote Tribe

Ubud, Bali, Indonesia 🇮🇩
Amenities
Accommodation

Private & Shared rooms

Coworking

Yes

SIM card

Yes

Talks

Yes
Attendance

5

Capacity

20

Down payment

$1,500

Price

$375 / week*

or

$1,500 / month

Minimum stay

2 weeks
Description
1 month long workation in beautiful Bali! Wander around in the lush greenery and beautiful scenery of Ubud! Daily Yoga and meditation, undiscovered waterfalls, sunset fire dances, majestic temples, scooter rides, sunrise hikes, lush green tea and paddy plantations, relaxing balinese massages and much more. So come and take part in the thrill and adventure of discovering Bali!
Host

Chirag Sethi
2019
2018
Advertise here 💡️
Do you operate a coliving or coworking space, or sell products aimed at nomads? Advertise here for as little as $100/month.
Advertise here
Claim this listing
Own or manage this coworkation? Claim your listing to update your profile, manage your trips and respond to your reviews.
Claim your listing