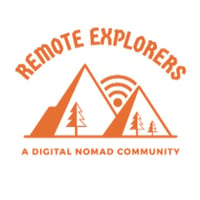 Remote Explorers Last seen: Publish your listing Indian Himalayas
Remote Explorers
Amenities
Accommodation

Private & Shared rooms

Coworking

Yes

Talks

Yes

Workshops

Yes
Attendance

1

Capacity

20

Shared room price

$250 / week*

or

$999 / month

Private room price

$300 / week*

or


$1,199 / month
Description
Imagine a country that offers unmatched diversity, mouthwatering food, some of the world's tallest mountains, deserts, beaches, islands, a plethora of colorful festivals, temples, churches, monasteries, awe-inspiring architecture and many more things. Welcome to India! We invite you to our home for a life-changing 30 days full of unique experiences, learning, collaboration, and getting things done. Being Indian digital nomads ourselves, we understand your needs and India very well. And what's better than choosing Indian Himalayas for our first retreat?
Come September and 20 digital nomads will gather in MacLeodganj in Indian Himalayas for a month-long retreat focused on exploration, learning, and getting things done. We also have a lot of activities planned to ensure that you will remember and cherish this experience for a long time. Looking forward to seeing you there :)
Team

Mayur Sontakke
Mayur is as finance professional working remotely from different places in India and Southeast Asia since 2014. Mayur manages a location independent team of financial analysts for a fintech startup. He has also delivered talks on various digital nomad related topics and has also been featured in blogs and interviews. Mayur is a moderator of the largest digital nomad community on Facebook. He runs his travel blog, www.50by50.in.

Prashant Abhishek
Prashant is a full-stack developer and tech-entrepreneur working from a village in the Indian Himalayas. He runs a team of developers and designers working on a variety of software products and services. He is a college dropout and believes in self and community-driven learning. He strongly believes in indie lifestyle, remote work and is actively engaged in shaping how the future of work is going to look like.
Claim this listing
Own or manage this coworkation? Claim your listing to update your profile, manage your trips and respond to your reviews.
Claim your listing