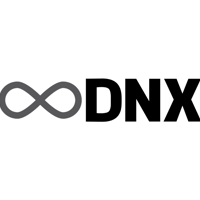 DNX Camp Last seen: Berlin, Germany
DNX Camp
This page is archived and no longer updated: DNX Camp have either closed down or stopped traveling
DNX Camp

Lisbon, Portugal 🇵🇹
Amenities
Accommodation

Private & Shared rooms

Coworking

Yes

SIM card

Yes

Talks

Yes

Workshops

Yes
Price

$435 / week

or


$1,741 / month*

Minimum stay

2 weeks
Description
JOIN US AT DNX LISBON AND CONNECT WITH HUNDREDS OF OTHER LIKE-MINDED PEOPLE FROM ALL OVER THE WORLD: GET YOUR TICKET NOW!
10 TOP keynote speaker, 20 workshops & masterminds, lots of new connections and meetups, music, creative acts and 800+ motivated, like-minded DNXies
2018
2017
2016
2015
Advertise here 💡️
Do you operate a coliving or coworking space, or sell products aimed at nomads? Advertise here for as little as $100/month.
Advertise here
Claim this listing
Own or manage this coworkation? Claim your listing to update your profile, manage your trips and respond to your reviews.
Claim your listing