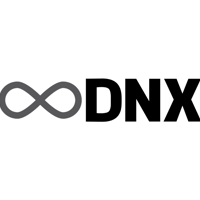 DNX Camp Last seen: Berlin, Germany
DNX Camp
This page is archived and no longer updated: DNX Camp have either closed down or stopped traveling
DNX Camp

Berlin, Germany 🍺🇩🇪
Amenities
Accommodation

Private & Shared rooms

Coworking

Yes

SIM card

Yes

Talks

Yes

Workshops

Yes
Price

$435 / week

or


$1,741 / month*

Minimum stay

2 weeks
Description
DNX ★ Digital nomad conference rocks online entrepreneurship, freelancing and location-independent work on 07. and 08. May 2016 in Berlin.
2018
2017
2016
2015
Advertise here 💡️
Do you operate a coliving or coworking space, or sell products aimed at nomads? Advertise here for as little as $100/month.
Advertise here
Claim this listing
Own or manage this coworkation? Claim your listing to update your profile, manage your trips and respond to your reviews.
Claim your listing