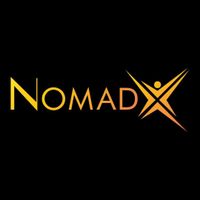 NomadX Last seen: Lisbon, Portugal
NomadX
Amenities
Accommodation

Private rooms

Housing

Apartments

Coworking

Yes

SIM card

Yes

Talks

Yes

Workshops

Yes
Capacity

25

Price

$500 / week*

or


$2,000 / month

Minimum stay

4 weeks
Description
NomadX is a membership-based company for aspiring Digital Nomads throughout the world. We help individuals and corporations achieve personal, business break-throughs and maximize global work-life travel opportunities and experiences. Our first program launches out of Lisbon, Portugal this July, August and September where we will offer 30 day residences for up to 25 people to experience the Digital Nomad lifestyle, starting at $2,000 per month. If you have interest in learning more please visit us at NomadX.com.
Team

Dave Williams
Co-founder and Chairman, Dave Williams is a serial entrepreneur and investor with several large exits of 360i, SearchIgnite (now IgnitionOne) and BLiNQ Media, digital media and ad tech companies. He now resides in Lisbon, Portugal through their Golden Visa Residency program as he and his wife fell in love with the culture, people and entrepreneurial spirit. Since selling the 360i and IgnitionOne businesses, they have been scaled to global powerhouses in the ad tech space with over 1,000 and 500 employees, respectively. His most recent, BLiNQ Media, was sold to Gannett in late 2012 and named a top 10 transaction that year in NYC.
With a lust for travel, adventure and the outdoors, Williams now spends the majority of his time traveling and acting as a mentor, startup advisor and angel investor. Following the BLiNQ Media sale, Dave has spent the past four years traveling the world and saw an opportunity to improve ease of travel for freelancers, location independent entrepreneurs and remote employees given advancements in smartphones and connectivity. He also has a strong desire to help startups and corporations with employee retention programs incorporating the NomadX lifestyle.
Recent articles and podcasts:
https://hypepotamus.com/people/where-world-dave-williams/
https://hypepotamus.com/people/dave-williams/
https://sellpersonal.com/ep21/

Graham Novak
Motivated by progress and obsessed with excellence, Graham is a passionate entrepreneur and lifelong learner. Bitten by the entrepreneurship bug at a young age, Novak founded his own web development company before starting NomadX with Williams and Allen.

Steven Allen
Co-founder, President and Operational Lead, Steven Allen's journey to the digital nomad life began at a young age. Hailing from a North Carolina town of fewer than 10,000 residents, Allen spent his youth dreaming of what the rest of the world had in store. As part of a family of entrepreneurs that goes back several generations, he learned sales skills at a young age and began his first ventures selling birdhouses, consulting for local small businesses, and operating the neighborhood lawn service with Fortune 500 precision.
While an undergrad at Washington and Lee University, Allen often heard about the travels and successes of Dave Williams as one of the school's prominent business alumni, entrepreneur and mentor. They built their relationship around their passion for entrepreneurship, travel and exploration.
Claim this listing
Own or manage this coworkation? Claim your listing to update your profile, manage your trips and respond to your reviews.
Claim your listing