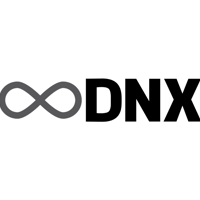 DNX Camp Last seen: Berlin, Germany
DNX Camp
This page is archived and no longer updated: DNX Camp have either closed down or stopped traveling
Amenities
Accommodation

Private & Shared rooms

Coworking

Yes

SIM card

Yes

Talks

Yes

Workshops

Yes
Price

$435 / week

or


$1,741 / month*

Minimum stay

2 weeks
Description
Our CAMPS take place all year long, all around the globe. We know the locations and also take you to yet undiscovered coworking places like Brazil and Greece. We travel sustainable and choose our locations carefully.
10 days of working on brilliant business ideas, networking with like-minded people, countless hours of great conversations, personal development, tons of fun and many salty
adventures!
Magic happens when you bring the right people together.
2018
2017
2016
2015
Advertise here 💡️
Do you operate a coliving or coworking space, or sell products aimed at nomads? Advertise here for as little as $100/month.
Advertise here
Claim this listing
Own or manage this coworkation? Claim your listing to update your profile, manage your trips and respond to your reviews.
Claim your listing