Digital Nomad Girls
Amenities
Accommodation

Shared rooms

Coworking

Yes

Talks

Yes

Workshops

Yes
Attendance

12

Capacity

18

Price

$682 / week

or

$2,729 / month*

Minimum stay

1 weeks
Description
Digital Nomad Girls Retreats are all about bringing together location independent women to learn, share, network and have fun!
Join us at our next retreat in Spain!
When: September 18-27th 2017 // Where: Javea, Spain // What: All-girls coworking retreat!
No matter if you're already a digital nomad or just starting out on your location independent adventure, if you'd love to meet like-minded women from all around the world, then this retreat is right for you. Freelancers, online business owners & remote employees, and 9-5ers are all welcome.
We will run mastermind sessions, skill shares, accountability check-ins and much more, all while exploring the beautiful town of Javea and making friends for a lifetime. Check out our website for all the details and to apply!
We can't wait to meet you in September!
Team DNG xxx
Host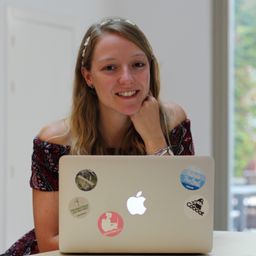 Hi there, my name is Jenny, I am the founder of Digital Nomad Girls
My own digital nomad story is a bit unusual. In what feels like another life, I used to be a chemist. After finishing grad school in 2013, I went on an around-the-world trip which has since turned into a full-time nomadic life. You can read the whole story here.
Travel is my biggest passion (next to noodle soup) and I love nothing more than meeting awesome people from around the world, exploring new places together, coming up with crazy business ideas and eating great meals together. I hope to meet you soon!
Claim this listing
Own or manage this retreat? Sign up with a Digital Nomad Girls account to claim your listing, manage your trips and respond to your reviews.
Claim your listing