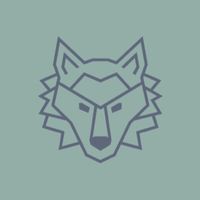 Job Trippin' Last seen: Publish your listing Mexico City, Mexico
Job Trippin'
This page is archived and no longer updated: Job Trippin' have either closed down or stopped traveling
Amenities
Accommodation

Private rooms

Housing

Apartments

Coworking

Yes

Flights

Yes

SIM card

Yes

Talks

Yes

Workshops

Yes
Attendance

10

Capacity

15

Price

$435 / week*

or


$1,741 / month

Minimum stay

4 weeks
Description
Job Trippin' brings together inspiring professionals, freelancers and entrepreneurs to explore Latin America as they never have before during an unforgettable journey of personal and professional growth with #LATAMexperts.
Team

Gastón
Gato - as everyone calls him - is a true nomad. He is from Patagonia Argentina but has lived in Buenos Aires, Sao Paulo, Mexico City and Madrid. Outdoor and extreme sports lover, he makes the best of every free moment he has by running into the sea with his surf board.

Guillermo
Guille was born in Buenos Aires, and has been living in Madrid for the last two years. A natural traveler and foodie, he explored more than 30 countries looking for new experiences, both on holidays and while working.

Santiago
Santi, more Argentine than Tango, has lived eight years in Buenos Aires and two in Mexico City. Crazy about football and a wine lover, he has travelled around the world following his passions.

Valery
Valery, Colombian, grew up in Cali and lived in Bogota while studying. Her long trips ignited her love for fine arts and local cultures, which in the end drove her to pursue a career in tourism. Loves meeting new people and their cultures, sharing music and attending to live concerts.
Claim this listing
Own or manage this coworkation? Claim your listing to update your profile, manage your trips and respond to your reviews.
Claim your listing