This page is archived and no longer updated: TheNomadChallenge have either closed down or stopped traveling
TheNomadChallenge:

Quito, Ecuador

🇪🇨

·

$500 / week
Amenities
Accommodation

Private rooms

Coworking

Yes

SIM card

Yes

Talks

Yes

Workshops

Yes
Attendance

10

Capacity

15

Down payment

$300

Price

$500 / week

or

$1,850 / month

Minimum stay

2 weeks
Description
This compact land offers uniques spots to adventure with exotic beaches, the amazon rainforest, spectacular volcanos and the Galapagos Islands. Ecuador is the right place to conquer your adventure dreams at the center of the World.
Team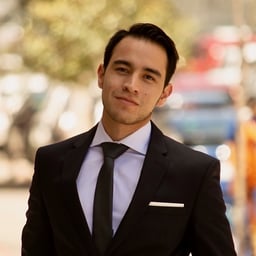 uan Diego Vásconez - Ingeniero Mecánico Aeroespacial con una maestría en Dirección estratégica de Operaciones e Innovación. 3 años de experiencia en el área de turismo con empresas internacionales como integrador de servicios y embajador local. 2 años de experiencia en gestión empresarial, optimización de operaciones, logística, desarrollo de nuevos negocios y consultoría para empresas. Habilidades de marketing digital, desarrollo web, inbound marketing, supply chain management, estrategia empresarial. Juan Diego practica deportes de aventura como Kayak, montaña, escalada en Roca, ciclismo y orientación. Idiomas: Español (nativo), Inglés (avanzado profesional), Portugués (Intermedio B2), alemán (intermedio B1).
Trabaja remotamente para una fundación que brinda movilidad a pacientes amputados de escasos recursos.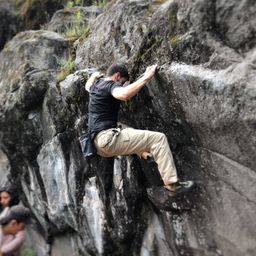 Martín Andrés Tapia – Ingeniero en Salud y Seguridad Ocupacional con certificaciones en primeros auxilios, seguridad de trabajo en altura, gestión de calidad, pedagogía. 8 años de experiencia en el campo laboral como técnico en prevención de riesgos laborales, manejo de grupos, entrenamiento y capacitaciones. Aficionado de la escalada en roca, deportes de aventura y actividades al aire libre. Idiomas: Español (nativo), inglés (avanzado profesional), portugués.
Trabaja para un medio de comunicación importante de Ecuador.
Claim this listing
Own or manage this retreat? Sign up with a TheNomadChallenge account to claim your listing, manage your trips and respond to your reviews.
Claim your listing