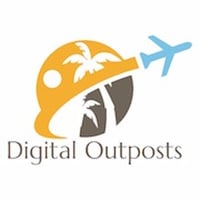 Digital Outposts Last seen: Publish your listing Medellín, Colombia
Digital Outposts

Medellín, Colombia 🇨🇴
Amenities
Accommodation

Private rooms

Housing

Hotels

Coworking

Yes

Talks

Yes
Price

$648 / week

or


$1,995 / month

Minimum stay

2 weeks
Description
Medellín, nicknamed the "City of the Eternal Spring," is blessed with comfortable weather year-round and majestic views of the nearby Andes mountains. A city bustling with industry and innovation, Medellín is becoming well-known as a hot spot for entrepreneurs and freelancers in Latin America. The metro area of 3 million people offers everything from mountain biking and hikes to salsa and bachata classes, and from modern museums and cafes to late night bars and clubs.
In 2013 Medellín was picked as the world's most innovative city by the Wall Street Journal and the Urban Land Institute, largely due to investments in transportation, parks, and art galleries and installations. Located in a central region of the Andes in Colombia, Medellin offers countless day and weekend getaways to nearby historic towns, mountain excursions, and ecological parks. Colombia is a country boasting a colorful history, spectacular nature ranging from cloud forests to sparkling beaches, rich cultural heritage evident in its food, arts and dance halls, and a world-class coffee scene.
Claim this listing
Own or manage this coworkation? Claim your listing to update your profile, manage your trips and respond to your reviews.
Claim your listing