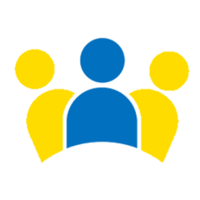 CoworKite Last seen: Publish your listing Cape Town, South Africa
CoworKite

Mauritius, Mauritius 🇲🇺
Amenities
Accommodation

Private rooms

Housing

Apartments

Coworking

Yes

SIM card

Yes

Talks

Yes

Workshops

Yes
Attendance

15

Capacity

20

Price

$440 / week

or


$1,760 / month

Minimum stay

1 weeks
Description
Mauritius remote work program is designed for location independent entrepreneurs, freelancers and digital nomads who enjoy a relaxed beach lifestyle and share their passion for watersports. It is open to all beach lovers and all levels of kitesurfers, windsurfers and surfers, including those who have never tried it before.
CoworKite remote work programs are limited to 20 people and you really get to know your fellow coworkers. In addition to the community manager every workation features a local host, who is both an entrepreneur and a kitesurfer.
On Mauritius we'll have special workshops for location independent entrepreneurs and digital nomads who want to reduce taxation over their global earnings. Do you want to learn how to setup an efficient, low-cost, legally tax efficient entity or an offshore company in Mauritius? Join our workation and find out.
Apply now for Mauritius workation and get early bird discount of 10%
Host

Helene
Claim this listing
Own or manage this coworkation? Claim your listing to update your profile, manage your trips and respond to your reviews.
Claim your listing