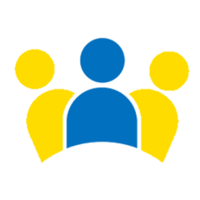 CoworKite Last seen: Cape Town, South Africa
CoworKite
This page is archived and no longer updated: CoworKite have either closed down or stopped traveling
CoworKite

Cape Town, South Africa 🌊🇿🇦
Amenities
Accommodation

Private rooms

Housing

Apartments

Coworking

Yes

SIM card

Yes

Talks

Yes

Workshops

Yes
Attendance

15

Capacity

20

Price

$440 / week

or


$1,760 / month

Minimum stay

1 weeks
Description
Cape Town becomes the epicentre of kiteboarding in January and it is one of the best cities to live and work remotely. Besided coworking space by the beach and apartments near by, our community driven workation includes weekly business and community events that will be organized by community manager and local kitesurfing host. We prepared very flexible packages. You can book as little as a 1 week and extend workation afterwards up to 3 months.
Meet like minded entrepreneurs, accelerate your professional growth and kitesurfing skills. Focus on your work and kitesurfing, we'll take care of the rest!
Claim this listing
Own or manage this coworkation? Claim your listing to update your profile, manage your trips and respond to your reviews.
Claim your listing