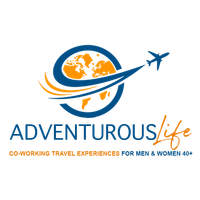 Adventurous Life Last seen: Publish your listing Barcelona, Spain
Adventurous Life

Sydney, Australia 🐚🇦🇺
Amenities
Accommodation

Private rooms

Housing

Apartments

Coworking

Yes

SIM card

Yes

Talks

Yes

Workshops

Yes
Price

$999 / week

or


$3,997 / month

Minimum stay

2 weeks
Description
One of the world's most beautiful, exciting cities, Sydney was the #1 choice in our survey for a 2019 Adventurous Life trip. Which is awesome, since it is one of our bucket-list destinations, too!
Best known for the famous Sydney Opera House, which dominates the harborfront with its distinctive sail-like design, it's a beautiful haven for waterside life. You can admire the spectacular coastal view on walks, take public transportation to one of the city's many beaches or enjoy happy hour and good food around the harbor.
2019
Advertise here 💡️
Do you operate a coliving or coworking space, or sell products aimed at nomads? Advertise here for as little as $100/month.
Advertise here
Claim this listing
Own or manage this coworkation? Claim your listing to update your profile, manage your trips and respond to your reviews.
Claim your listing