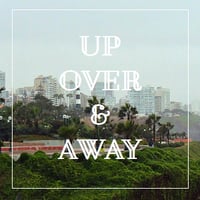 UP OVER AND AWAY Last seen: Publish your listing Lima, Peru
UP OVER AND AWAY
This page is archived and no longer updated: UP OVER AND AWAY have either closed down or stopped traveling
UP OVER AND AWAY

Lima, Peru 🏄🇵🇪
Amenities
Accommodation

Private & Shared rooms

Coworking

Yes

SIM card

Yes

Talks

Yes

Workshops

Yes
Attendance

15

Capacity

20

Price

$700 / week

or


$2,800 / month
Description
On this retreat you will first spend three weeks in Lima and its surroundings, and to finish it up on the last week you'll spend 6 days in Cuzco.
Once the capital of the Inca Empire, Cuzco has kept its beauty and charm. Let the imperial city of Cuzco refill your energy and spark your wonder! Take a step back and take in this ancient city.
For the most part of the retreat you'll spend your time in the coastal city of Lima. This city has so much to offer - from the ocean-beach scene, to culinary experiences, to rich historical places, to the nightlife and much more!
Come and let the local life inspire yours!
You can join the UP OVER AND AWAY team for:
The full four weeks - Lima & Cuzco
Private room: $2800.00
Shared room: $4800.00
The three weeks in Lima
Private room: $1700.00
Shared room: $3000.00
The 6 days in Cuzco
Private room: $1200.00
Shared room: $2000.00
Host

UP OVER AND AWAY
2019
Advertise here 💡️
Do you operate a coliving or coworking space, or sell products aimed at nomads? Advertise here for as little as $100/month.
Advertise here
2018
Claim this listing
Own or manage this coworkation? Claim your listing to update your profile, manage your trips and respond to your reviews.
Claim your listing