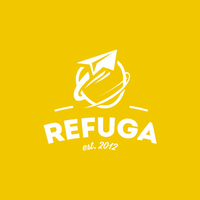 Refuga Last seen: Kilimanjaro, Tanzania
Refuga
Refuga

Pyongyang, North Korea 🇰🇵
Amenities
Accommodation

Private & Shared rooms

Housing

Apartments & Hotels

Coworking

No

SIM card

No
Attendance

15

Capacity

15

Shared room price

$1,700 / week

or

$6,800 / month*

Private room price

$3,200 / week

or


$12,800 / month*
Description
Travel around North Korea and meet the entrepreneurs in one of the world's most isolated nations
Take the sleeper train to North Korea
This is probably going to be the most amazing train ride of your life. Board the train in Beijing, have dinner and a beer while heading to North Korea. This is a great chance to see some of rural North Korea when we're driving from the border to the capital.
A chance to really explore North Korea
We will go around the country, visit companies and get as close to real North Korea living as possible
Experience the most famous border in the world
We will go to the demilitarized zone and see the border between north and south Korea. We will get to see the room where south and north have their meetings.