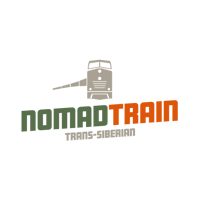 Nomad Train Next stop: Publish your listing Central Asia
Nomad Train
Nomad Train

Central Asia 🇰🇿
Amenities
Accommodation

Private & Shared rooms

Coworking

Yes

SIM card

Yes

Talks

Yes

Workshops

Yes
Capacity

30

Price

$1,752 / week

or


$7,007 / month*

Minimum stay

2 weeks
Description
Craving the allure of the desert? Longing to experience infinite space, freedom, and peace? Dream of living a real-life fantasy like a character in the movie Dune? Then join our 11-day expedition across Kazakhstan and Uzbekistan.
Upcoming
Advertise here 💡️
Do you operate a coliving or coworking space, or sell products aimed at nomads? Advertise here for as little as $100/month.
Advertise here
2022
2019
2017
Claim this listing
Own or manage this coworkation? Claim your listing to update your profile, manage your trips and respond to your reviews.
Claim your listing