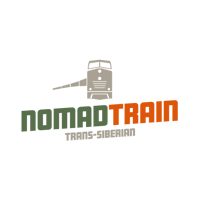 Nomad Train Next stop: Publish your listing Central Asia
Nomad Train
Nomad Train

Trans-Siberian 🥃🇷🇺
Amenities
Accommodation

Private & Shared rooms

Coworking

Yes

SIM card

Yes

Talks

Yes

Workshops

Yes
Capacity

30

Shared room price

$1,273 / week

or

$5,092 / month*

Private room price

$1,599 / week

or


$6,398 / month*

Minimum stay

2 weeks
Description
The trans siberian – an epic trip
The train that connects Europe with Asia. It's the 100th anniversary of the trans siberian railroad. An unparalleled train trip with endless breathtaking landscapes
Connect and travel with likeminded people
Experiencing awwh is more wonderful when shared. Take on this trip with other nomads. We're also going to meet local creative communities in each of the stops.
Organized by nomads for nomads
We are an experienced team of nomads who have all been on the transiberian before. Two of us are native russian speakers which will help us to get a smooth ride.
Upcoming
Advertise here 💡️
Do you operate a coliving or coworking space, or sell products aimed at nomads? Advertise here for as little as $100/month.
Advertise here
2022
2019
2017
Claim this listing
Own or manage this coworkation? Claim your listing to update your profile, manage your trips and respond to your reviews.
Claim your listing