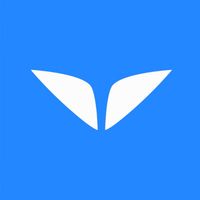 Mindvalley Last seen: Publish your listing Tallinn, Estonia
Mindvalley

Tallinn, Estonia 🇪🇪
Amenities
Accommodation not included
Accommodation

No

Coworking

Yes

SIM card

No

Talks

Yes

Workshops

Yes
Attendance

600

Capacity

800

Down payment

$1,500

Minimum stay

2 weeks
Description
It's a month-long transformational event that takes you to a different city each year; and immerses you in an ecosystem of workshops, talks, and seminars. Plus amazing opportunities to network with our community of hundreds of like-minded individuals.
You will learn from world class teachers in personal and business growth to take whatever you are doing to the next level.
Plus there are parties, excursions, masterminds, and many more social activities that will give you incredible memories and lifelong friendships.
Host

Dragana
2018
Advertise here 💡️
Do you operate a coliving or coworking space, or sell products aimed at nomads? Advertise here for as little as $100/month.
Advertise here
Claim this listing
Own or manage this coworkation? Claim your listing to update your profile, manage your trips and respond to your reviews.
Claim your listing