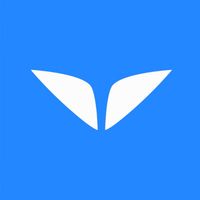 Mindvalley Last seen: Publish your listing Tallinn, Estonia
Mindvalley
Amenities
Accommodation not included
Accommodation

No

Coworking

Yes

SIM card

No

Talks

Yes

Workshops

Yes
Attendance

600

Capacity

800

Down payment

$1,500

Minimum stay

2 weeks
Description
We often hear from people that education failed them. That's because our industrial age models of learning don't prepare us for our rapidly changing world. Nor do they teach us the things we need to be extraordinarily happy, free, healthy, and fulfilled.
Mindvalley works with the world's most legendary teachers on programs and experiences that ignite massive change in our students.
Whether you're 9 or 90, or thinking of supplementing your university degree or replacing it altogether, we're here for you. Elevate yourself with some of the most transformational wisdom and ideas on the planet – presented through game-changing design, tech, and community models. And all with the support of a global tribe that uplifts you and makes learning fun.
This is lifelong education – reimagined for the future.
Host

Dragana
2018
Advertise here 💡️
Do you operate a coliving or coworking space, or sell products aimed at nomads? Advertise here for as little as $100/month.
Advertise here
Claim this listing
Own or manage this coworkation? Claim your listing to update your profile, manage your trips and respond to your reviews.
Claim your listing