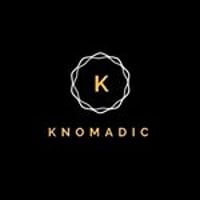 Knomadic Experiences Last seen: Goa, India
Knomadic Experiences
This page is archived and no longer updated: Knomadic Experiences have either closed down or stopped traveling
Knomadic Experiences

Goa, India 🇮🇳
Amenities
Accommodation

Private & Shared rooms

Housing

Apartments & Hotels

Coworking

Yes

SIM card

Yes

Talks

Yes

Workshops

Yes
Attendance

20

Capacity

20

Shared room price

$300 / week*

or

$1,200 / month

Private room price

$400 / week*

or


$1,600 / month

Minimum stay

4 weeks
Description
While it is justifiably famed for it's fantastic beaches and wild parties, Goa has a lot more to offer. Goa stands out in India for its Portuguese colonial architecture and heritage.
The people of Goa are more relaxed and laidback. They do not believe in working too hard and even today shops in Goa close in the afternoon to give their employees siesta time. Life for Goans is all about celebration and the people of Goa are very fun loving and love to party, which is why Goa has the best nightlife in all of India.
Claim this listing
Own or manage this coworkation? Claim your listing to update your profile, manage your trips and respond to your reviews.
Claim your listing