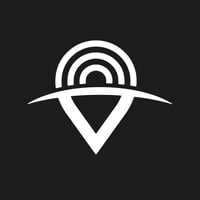 Flexpat Last seen: Marrakesh, Morocco
Flexpat
This page is archived and no longer updated: Flexpat have either closed down or stopped traveling
Flexpat

Marrakesh, Morocco 🇲🇦
Amenities
Accommodation

Private rooms

Housing

Apartments

Coworking

Yes

Flights

Yes

SIM card

Yes

Talks

Yes

Workshops

Yes
Capacity

20

Down payment

$1,088

Price

$500 / week

or


$2,175 / month

Minimum stay

4 months
Description
The journey begins in sandy Marrocco under the theme of "Sensation".
Team

Arthur
Having visited 30+ countries and eaten duck tongue and guinea pig, Arthur shows he is all about discovering the unknown. A natural risk-taker, he pushes the boundaries with snowboarding, wakeboarding, and surfing. Arthur didn't like any job, so he created his own.

Gert-Jan
Fueled by his commercial, entrepreneurial mind and a passion for adventure, Gert Jan has found his true element - developing businesses from scratch. Prior joining Flexpat, he founded a car-sharing company which he sold in 2016 and co-started an event-based company in recruitment. Gert Jan is getting a lot of energy of exploring the unknown. Up and down the surface. He scuba-dived 42 meters deep into 'the Blue Hole' in Belize and is next planning to climb a Mongolian mountain in 2018.
Claim this listing
Own or manage this coworkation? Claim your listing to update your profile, manage your trips and respond to your reviews.
Claim your listing