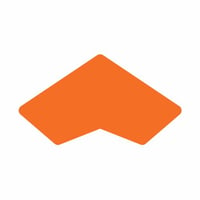 Flaks! Last seen: Tarifa Workation for Entrepreneurs ·
Flaks!
Amenities
Accommodation

Private & Shared rooms

Coworking

Yes

Workshops

Yes
Capacity

15

Shared room price

$432 / week

or

$1,728 / month*

Private room price

$758 / week

or


$3,033 / month*

Minimum stay

1 weeks
Description
Join us for the 5th FLAKS in Tarifa. Check out the website for all details. The first week is already full. The second week has 3 tickets left.
https://www.flaks.co/tarifa-workation-for-entrepreneurs/
Tarifa is an authentic fortress town with a strong Andalusian culture AND international vibe. It is lively and laidback. The Mediterranean 'diet' is common daily practice. Every week there is a national, regional or local fiesta and if there's nothing to celebrate they will invent something to celebrate. Tarifa is located in the most southern tip of continental Spain, along the Strait of Gibraltar in just half an hour by boat from Africa. Due to this prime location Tarifa has more than 300 days viento (wind) per year. With the 15 km stretched white sand beaches , this is THE place in Europe for wind or kite surfing. Tarifa is therefore known as
The Wind Capital of Europe
The town is located in a beautiful nature park which is one big outdoor playground. Besides watersports (kitesurf, windsurf, surf, SUP) Tarifa is a fantastic place for other outdoor sports such as mountain biking, trail running, rock climbing and scuba diving. May is the perfect month for a Flaks Working Holiday in Tarifa. Wind conditions are good, and both water and air temperatures are very pleasant. The town has a relaxed pre-summer vibe! The Flaks workation welcomes every adventurer and sporty person: from kitesurf newby to diehard windsurf pro.
Claim this listing
Own or manage this coworkation? Claim your listing to update your profile, manage your trips and respond to your reviews.
Claim your listing