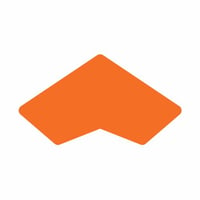 Flaks! Last seen: Publish your listing Tarifa Workation for Entrepreneurs ·
Flaks!
Flaks!

Kite and Yoga Retreat for Sporty Entrepreneurs 🇪🇸
Save on trips with Coworkations Sign up now for a $54 discount on trips with Flaks!
Amenities
Accommodation

Private & Shared rooms

Coworking

Yes

Talks

Yes

Workshops

Yes
Capacity

12

Shared room price

$1,085 / week

or

$4,339 / month*

Private room price

$867 / week

or


$3,469 / month*

Minimum stay

1 weeks
Description
The Flaks networking week for sporty entrepreneurs will be back in kitesurfing paradise Tarifa from 11 to 18 May. Improve your business, learn new skills and meet new like-minded friends
The Flaks entrepreneur week in Tarifa is a twice yearly networking event for sporty entrepreneurs to learn from each other, boost business, enjoy Spanish vibes and make new friends while practising kitesurfing and yoga. This will be the 8th Flaks kitesurf and yoga week in Tarifa, but the first where we really go a level up in terms of accommodation and skill sharing.
After the event you will:
• Have a clearer view of your business goals and be part of a group of smart entrepreneurial minds that will help you reach it
• Be inspired, recharged and ready to make shit happen
• Know best practices of online marketing and business efficiency, business tools and strategy and most effective ways to use them
• Be part of an international network of happy sporty entrepreneurs (Flaksers) and benefit from the vast network that we have together
Location: Tarifa, Spain.
One of the most popular and beautiful kitesurfing spots in the world.
New to kitesurfing and want to learn? No worries! We have discounted deals with the best kitesurf schools in Tarifa.
Our luxurious villa has Shared rooms with max 2 persons per room. Four rooms are a little bit more luxurious and two rooms are more regular. All have shared bathrooms (there are 6 comfortable bathrooms available in the villa)
This villa will be absolutely amazing. We're super excited to start this new chapter in the Flaks-story. See you soon in Tarifa!!
Language: English
Length: 7 days
Claim this listing
Own or manage this coworkation? Claim your listing to update your profile, manage your trips and respond to your reviews.
Claim your listing