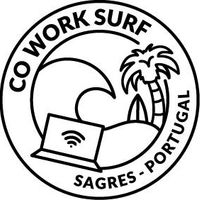 CoWorkSurf Last seen: Publish your listing Sagres, Portugal
CoWorkSurf
CoWorkSurf

Sagres, Portugal 🇵🇹
Amenities
Accommodation

Private & Shared rooms

Coworking

Yes

SIM card

Yes

Talks

Yes

Workshops

Yes
Capacity

8

Shared room price

$267 / week

or

$979 / month

Private room price

$457 / week

or


$1,469 / month
Team

Joe Sharp
Joe first came to Sagres on a holiday in 2014. He loved the lifestyle and Portugal so much that he left his job in London and stayed permanently working freelance as a marketing consultant. He's now an ASI qualified surf instructor who teaches in the summer and really enjoys helping other freelancers, start ups and established companies with their marketing. Joe is more than happy to chat to or collaborate with you on any questions you might have with marketing and looks forward to saying hello and showing you around Sagres and Portugal.

Nick Mattia
Nick is a Geography Teacher turned entrepreneur who loves the beauty of the natural world. As well as running coworksurf, with his friend Joe, he runs a video production company called Drift Video Productions. He makes videos for weddings, promo, venues and events. He has a couple of surf films in the making and in his spare time he surfs, rock climbs, makes things out of wood and walks his dog in the Portuguese countryside. Nick is happy to help out and collaborate on any projects you might need some video or photography for and loves showing people around cool spots in Portugal and the Algarve they might not otherwise discover.
2018
Advertise here 💡️
Do you operate a coliving or coworking space, or sell products aimed at nomads? Advertise here for as little as $100/month.
Advertise here
2017
Claim this listing
Own or manage this coworkation? Claim your listing to update your profile, manage your trips and respond to your reviews.
Claim your listing