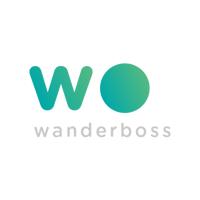 Wanderboss Last seen: Sydney, Australia
Wanderboss
This page is archived and no longer updated: Wanderboss have either closed down or stopped traveling
Wanderboss

Chiang Mai, Thailand 🏮🇹🇭
Amenities
Accommodation

Private rooms

Housing

Apartments

Coworking

Yes

Flights

Yes
Attendance

15

Capacity

30

Price

$588 / week

or


$2,350 / month

Minimum stay

2 months
Description
Wanderboss Signature Trip (6 months, 3 countries):
Join the Wanderboss program for 2, 4 or 6 months. Includes accomodation in private room, flights between destinations, access to co-working space, mentoring/life coach, personnal and professional development events, local excursions, medical and travel insurance and more!
Starting in January 2018, the first program will start in the sunny city of Brisbane, Australia. You'll be surrounded by the most exciting entrepreneur scene in Australia. You'll get to meet link minded people, successful entrepreneurs and investors who will guide you to get your professional and personal development to the next level. The program will then bring you to Chiang Mai, the jewel of Thailand, headquarter of thousands of digital nomads, and then you'll spend 2 months in Kyoto, the cultural capital of Japan. The program is designed for remote workers, freelancers, startups and digital nomads. We can also help people set up their job remotely or become nomads by helping them getting financial resources while being location independent.
What's included
Accommodation
Co-working space
Flights between destinations (for participants who sign up to entire 6-month program)
Mentoring/coaching (for participants who sign up to entire 6-month program)
Local excursions
Welcome/farewell parties
Medical and travel insurance (for participants who sign up to entire 6-month program)
Events (networking, personnal development, etc.)
Access to the Wanderboss community
Local ambassador (local support)
This is the best option if you…
Prefer to travel in a group and are new to remote working.
Need full support from the Wanderboss team.
Want to expand your social and business network by attending many social and networking events.
have a job that allows you to work remotely or have sufficient savings to travel comfortably for 6 months.
Important pricing information
Discounts for couples and participants willing to share rooms apply. Contact us for a quote.
Pricing listed is for the 6-month program. Pricing differs for participants who sign up 2-month at a time. **
See http://www.wanderboss.com/whats-included.html for more information about pricing.**
Claim this listing
Own or manage this coworkation? Claim your listing to update your profile, manage your trips and respond to your reviews.
Claim your listing