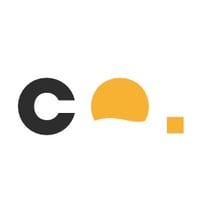 Sun and Co. Last seen: Publish your listing Javea, Spain
Sun and Co.

Javea, Spain 🇪🇸
Save on trips with Coworkations Sign up now for a 15% discount on trips with Sun and Co.
Amenities
Accommodation

Private & Shared rooms

Coworking

Yes

SIM card

No

Talks

Yes

Workshops

Yes
Attendance

18

Capacity

18

Shared room price

$225 / week

or

$707 / month

Private room price

$450 / week

or


$1,286 / month

Minimum stay

1 weeks
Description
With more than 3 years of experience, Sun and Co. is the first coliving and coworking community in the whole Mediterranean Coast. A place for freelancers, entrepreneurs, location independent workers, digital nomads and anyone looking for a great work and leisure balance.
Have you ever imagined your days filled with intentional work, meaningful connections and midday breaks on the Meditteranean coast? Welcome to life in Javea.
Sun and Co. is your home away from home where you'll find coliving, coworking and community all under the same roof. Our mantra is work smarter, live better and when you join us, you'll be able to do just that.
Whether it's through weekly collaborative workshops and skillshares, mastermind sessions, or a random conversation over coffee, you'll be sure to leave with new knowledge and professional connections.
If you're ready to connect with like-minded individuals, we've got you covered. With social events, you'll find yourself engaging in meaningful conversations and creating real connections with the people you live with.
While there are social activities throughout the week like tapas, sunset hikes, bonfires, paddle boarding and the like… nothing is mandatory. You're able to schedule your time as you please but be warned, you might have a bit of FOMO.
Work/life balance is what we're all about and we can't wait to introduce you to another type of lifestyle for location independent and remote workers.
Our doors are open for you to come whenever you want, but remember, we have a minimum stay of one week so that you can have a full experience!
Nos vemos pronto! ;)