Sun and Co.
Amenities
Accommodation

Private & Shared rooms

Coworking

Yes

Talks

Yes

Workshops

Yes
Attendance

18

Capacity

18

Shared room price

$213 / week

or

$653 / month

Private room price

$419 / week

or

$1,306 / month

Minimum stay

1 weeks
Description
Sun and Co. is the first coliving and coworking community in the whole Mediterranean Coast. A place for freelancers, entrepreneurs, location independent workers, digital nomads and anyone looking for a great work and leisure balance.
Born in October 2015, we wanted to create a home for remote workers and after two years, and more than 250 guests, 40 of them has come back already.
A real co-living experience, all under one roof in a 19th-century house located in the centre of Jávea, a historic seaside town in Spain. 100% focused on the community-building aspect; We host professional and social events every week.
Community building aspect is essential to us. For that, we've got every Monday a Family meeting where we schedule the rest of the week. We host every week professional events like Masterminds and Skillshares and also, social events like tapas nights, film nights, surfing, trekking, kayaking, paella day, BBQ, etc.
Personal and professional growth is something we always encourage in the house.
Welcome home!
Host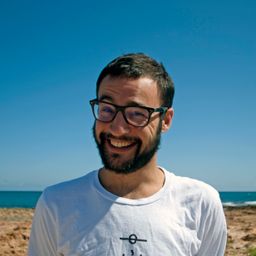 I'm the co-founder of Sun and Co.
How people interact between each other fascinates me. Having a job where people thank me for what we have created makes me happy.
I also love surfing and traveling when I can.
Based on 80 reviews from several other travel websites. This will be replaced by a Coworkations review score once this retreat receives its first review on our site.
Write a review
Claim this listing
Own or manage this retreat? Sign up with a Sun and Co. account to claim your listing, manage your trips and respond to your reviews.
Claim your listing