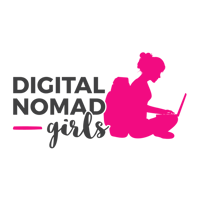 Digital Nomad Girls Retreat Last seen: Publish your listing Javea, Spain
Digital Nomad Girls Retreat

Javea, Spain 🇪🇸
Amenities
Accommodation

Shared rooms

Coworking

Yes

SIM card

No

Talks

Yes

Workshops

Yes
Attendance

12

Capacity

18

Price

$966 / week

or

$3,863 / month*

Minimum stay

1 weeks
Host

Jenny
Hi there, my name is Jenny, I am the founder of Digital Nomad Girls
My own digital nomad story is a bit unusual. In what feels like another life, I used to be a chemist. After finishing grad school in 2013, I went on an around-the-world trip which has since turned into a full-time nomadic life. You can read the whole story here.
Travel is my biggest passion (next to noodle soup) and I love nothing more than meeting awesome people from around the world, exploring new places together, coming up with crazy business ideas and eating great meals together. I hope to meet you soon!
2017
Advertise here 💡️
Do you operate a coliving or coworking space, or sell products aimed at nomads? Advertise here for as little as $100/month.
Advertise here
Claim this listing
Own or manage this coworkation? Claim your listing to update your profile, manage your trips and respond to your reviews.
Claim your listing