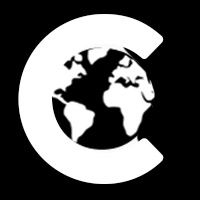 CoWorld Last seen: Publish your listing Buenos Aires, Argentina ·
CoWorld

Rio de Janeiro, Brazil 🇧🇷
Amenities
Accommodation

Private & Shared rooms

Housing

Apartments

Coworking

Yes

SIM card

Yes

Talks

Yes

Workshops

Yes
Attendance

30

Capacity

30

Price

$481 / week

or


$1,923 / month

Minimum stay

4 weeks
Description
At Rio de Janeiro everybody feels at home. This marvelous city it's so cosmopolitan, diverse and multicultural that anyone can become a carioca. Who visits the city for the first time you will notice that it's impossible to certainly know who is from there and who it's just visiting. All cultures got mixed into one and this is why you feel so comfortable, welcome and never awkwardly observed.
Rio seems to always be on vacations. It may be its weathers, its beaches or the music that you can hear anywhere. Rio sounds as Bossa Nova and Samba, the combination of all of this and more makes an ambient of party that brings joy to everyone. You only have to walk its streets to receive this non-formal vibe and relax that locals have. They say there's no room for stress and they live here, in an unique and privileged place, so take it easy and just and just enjoy your life.
This CoWorld experience it's your chance to take an international break from your routine, finds a new perspective, build new relationships, have new ideas and upgrade your business. You will be able to use Rio's energy and landscape into inspiration for your business and find balance in your life.
Team

Candela Ghelfi
Argentinian from birth, with Czech grandparents, Italian from tradition and Spanish resident I can say that I am from the world; it's easier this way. I was born August 30th and according to the horoscope and my mother I am a social person, curious, perfectionist and I love to take the microphone wherever I am, now I understand why I started to sing. I wanted to explore the world and as I couldn't learn every language, I took with me my music, nothing more universal than that. I'm also a sports fan and love to improvise.

Federico Eufemio
One day checking out my family tree I discovered that I am 100% Argentinian, my family didn't come from any boat, even less from a plane. One day I took one to explore the world leaving my house behind, that familiar place, my corporate job in which I was hiding every day in this dark costume that I don't miss at all. I discovered passions that I never had the time before to found, I enjoy cooking and my speciality it's the asado (Argentinian BBQ), I know we all say this, but it's true.

Judith Tirado
I know that after seeing my picture you thought about it, but for your surprise I am Spanish, but if we start to research we may find I come from those colonies that arrived to the South of Spain at those times… now I get why I am so attracted to Japan. I am Judith. I can't say I love sports but I like running (I ran a marathon -errmm, like 5 years ago…-, but I keep bragging about it like if it happened yesterday). I studied many things until I found my goal, marketing.
Claim this listing
Own or manage this coworkation? Claim your listing to update your profile, manage your trips and respond to your reviews.
Claim your listing