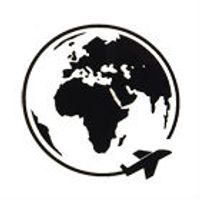 Coworkparadise Last seen: Publish your listing Canggu, Bali
Coworkparadise
Amenities
Accommodation

Private rooms

Coworking

Yes

SIM card

Yes

Talks

Yes

Workshops

Yes
Attendance

12

Capacity

12

Price

$869 / week*

or


$3,476 / month

Minimum stay

4 weeks
Description
Are you a high-level entrepreneur (minimum 250K revenue) ready to work beside like-minded, ambitious and inspiring entrepreneurs in one of the most beautiful places on Earth?
CoworkParadise is a business mastermind retreat bringing together 12 top-tier entrepreneurs from around the world for an unforgettable month of coworking in a stunning villa in Bali, epic adventures in paradise and an awesome support network of entrepreneurs, most of whom, will become friends for life.
If you're ready to participate in workshops from highly experienced entrepreneurs, indulge in exotic and delicious food, live in a luxurious villa, work in a community-driven coworking space and have the experience of a lifetime, then we invite you to join us for our next retreat.
Claim this listing
Own or manage this coworkation? Claim your listing to update your profile, manage your trips and respond to your reviews.
Claim your listing