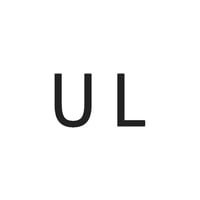 Unleash Surf Last seen: Publish your listing Arica, Chile
Unleash Surf
Unleash Surf

Arica, Chile 🇨🇱
Amenities
Accommodation

Private rooms

Housing

Apartments

Coworking

Yes

Flights

Yes

SIM card

Yes

Workshops

Yes
Attendance

10

Capacity

10
Description
Arica is the perfect surf city; waves for every level of surfer, tasty post-surf snacks, crystal clear water and year-round sun.
Palm trees line several pedestrianized streets and the compact town-centre is a short walk from long beaches. Ride your bike to the bustling town market, pick up a local wine, spend a weekend in the Andes with flamingos and alpacas or explore more wave-rich areas up and down the coast.
Team

Amy Schwartz
Amy has structured her career in nonprofit and public sector management around her surfing lifestyle - which has ranged from public health in Nova Scotia, women's rights in Cape Town, instructing Outward Bound in Costa Rica and disaster response planning in Lima. For 17 years she's travelled solo to surf-spots all over Asia, Africa, South America, Central America and North America. Amy knows an excellent surf-locale when she finds it, so she's in charge of selecting locations. She looks for the ideal alignment of swell season, wave quality, small crowds and breaks that are within walking distance to delicious food, an excellent massage therapist and meaningful cultural experiences.

John Furness
John is founder and creative director of Simple Square, a web design company that is defined by remote work. Team members and clients of Simple Square are rarely in the same country, allowing John to take his work on the road to places where he can surf, mountain bike and windsurf. With over 15 years of remote work experience, John is as fussy about internet speeds as he is about wave quality. He's a master of analyzing swell, wind, tides, bythemetry and is a hopeless nerd when it comes to board and fin specs. He'll answer all of your remote work, board selection and other surf-related questions.
Claim this listing
Own or manage this coworkation? Claim your listing to update your profile, manage your trips and respond to your reviews.
Claim your listing