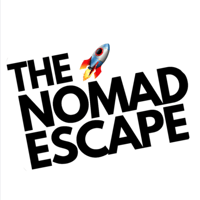 The Nomad Escape Next stop: Publish your listing Business Retreat
The Nomad Escape
Amenities
Accommodation

Yes

Housing

Apartments

Coworking

Yes

Talks

Yes

Workshops

Yes
Shared room price

$375 / week*

or

$1,499 / month

Private room price

$450 / week*

or


$1,799 / month

Minimum stay

1 weeks
Description
EXPAND YOUR NETWORK, EXPAND YOUR WORLD
The most transformative retreats for entrepreneurs and remote teams. Are you ready for a life-changing and business-expanding experience?
Upcoming
Advertise here 💡️
Do you operate a coliving or coworking space, or sell products aimed at nomads? Advertise here for as little as $100/month.
Advertise here
2023
Claim this listing
Own or manage this coworkation? Claim your listing to update your profile, manage your trips and respond to your reviews.
Claim your listing