ReStation Productivity Camp
Amenities
Accommodation

Private & Shared rooms

Housing

Apartments

Coworking

Yes

Workshops

Yes
Price

$490 / week

or

$1,958 / month*

Minimum stay

1 weeks
Description
Do you have in mind this ONE project that could CHANGE your life if you completed it?
The problem is...you can't get started!
There's always something on the way: not enough time, no space to concentrate and your routine always distracts you!
Your product landing page, optimization of your sales funnel or redesigning your personal website -
any of these changes can grow your business dramatically, if only you had a few days to dedicate to this one project.
If you've got an idea of a startup project or a business in mind,
in just 4 days you can test if this is a right business for you, create a prototype or even secure your first clients.
This year we're organising two productivity camps: one in July and one in August.
Restation is an amazing coliving and coworking community. We're located in the heart of Las Palmas de Gran Canaria, a top destination for digital nomads, travellers and surf-lovers.
ReStation was also created to bring together remote teams to the lifestyle location just next to the beach. ReStation is perfect for team reunions and workshops, workations and brainstorming sessions.
Host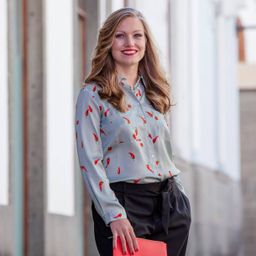 I'm currently based of the Canary Islands developing Restation coliving community and making the world fit for remote work from my side. My other current projects are Nomad Train - travel the world with like-minded digital nomads on train and Jey Study educational tour operator.
Claim this listing
Own or manage this retreat? Sign up with a ReStation Productivity Camp account to claim your listing, manage your trips and respond to your reviews.
Claim your listing