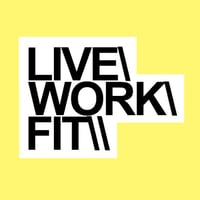 LiveWorkFit Last seen: Publish your listing Penang, Malaysia
LiveWorkFit
This page is archived and no longer updated: LiveWorkFit have either closed down or stopped traveling
LiveWorkFit

Bali, Indonesia 🏝🇮🇩
Amenities
Accommodation

Private rooms

Housing

Apartments & Hotels

Coworking

Yes

SIM card

Yes

Talks

Yes

Workshops

Yes
Attendance

12

Capacity

12

Price

$325 / week*

or


$1,299 / month

Minimum stay

4 weeks
Description
Join a high level group of location independent entrepreneurs as we visit Bali for our early Summer trip for a month that will level-up your business and personal life!
Just one of the many small islands of Indonesia, Bali is famous for its rich safe culture, nature, stunning landscapes and its spectacular sunsets. Alongside the hundreds of fabulous beaches (with great snorkelling and diving), breathtaking temples, and rice fields, Bali is well known for its chilled vibe (and not so chilled nightlife) along with its health and wellness community.
For years plagued by bad internet (BALI = Bad And Lousy Internet) the island is rapidly improving with 1Gbps fibre and 4G, and with a growing coworking space and entrepreneur community, its the perfect time to visit "The Island of Gods".
Host

James Hunt
James Hunt is a location independent entrepreneur from London, England.
A life-long entrepreneur, coder and marketer, James has ran a multitude of businesses; he launched his first website in 1996, started dropshipping in 2003, has run bars, clubs, festivals and even a radio station, sold $500K of products on Amazon in one day, been interviewed by the BBC and LA Times, won multiple awards for his businesses, and has been truly location independent since 2014.
Claim this listing
Own or manage this coworkation? Claim your listing to update your profile, manage your trips and respond to your reviews.
Claim your listing