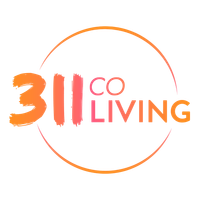 311Coliving Last seen: Publish your listing Verona, Italy
311Coliving
Amenities
Accommodation

Private & Shared rooms

Housing

Apartments

Coworking

Yes

SIM card

Yes

Talks

Yes

Workshops

Yes
Attendance

12

Capacity

12

Shared room price

$407 / week

or

$1,222 / month

Private room price

$611 / week

or


$1,834 / month

Minimum stay

1 weeks
Description
Join a global community of creatives, freelancers and entrepreneurs for an unforgettable month of coliving in the heart of one of Italy's most enchanting cities, Verona.
Work remotely, network and collaborate with a local community of professionals, entrepreneurs and NGOs at our very own coworking space, 311Coworking.
Experience the local culture and lifestyle, connect to a cohort of purpose driven individuals and be inspired by the impact this journey will have on you and everyone around you.
Team

Elena

Sara
2017
Advertise here 💡️
Do you operate a coliving or coworking space, or sell products aimed at nomads? Advertise here for as little as $100/month.
Advertise here
Claim this listing
Own or manage this coworkation? Claim your listing to update your profile, manage your trips and respond to your reviews.
Claim your listing